The Old Salt Box Co.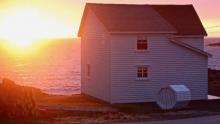 31A & 31B Sargents Cove Rd.
Overview
Newly restored century old 'Salt Box Houses', on the ocean. Each home is 1 - 3 bedrooms with new locations in The New World Island/Twillingate area. The homes feature our trademark picture window with a view you won't want to leave, along with contemporary decor and modern furnishings.